Welcome to St Patrick's Catholic School at Asquith. We are committed to ensuring a welcoming and loving community that underpins each family's presence here. As a smaller school, each child is known, valued, and cared for by our teachers and the school community.
A Place of Learning for Every Child
We have a dedicated, talented and professional team of staff members, who work in partnership with a committed and active parent community to educate and care for the children at our school.
We are proud of our commitment to the children's learning. We encourage our children to develop independence by taking responsibility for their own learning in an environment of support, nurturing and partnership between the teachers and parents. We recognise that each student is different, and as we come to know them well, we seek to teach towards their unique characteristics.
Developing the Whole Child
We proudly focus on academic success but more than that we develop the whole child, their social and emotional needs, spiritually and their physical development through sport and movement. We support them in their faith journey and achieving outstanding educational standards and we strive to give our students every opportunity in performing arts, music, sports and extra-curricular activity.
Welcome
I warmly welcome both visitors and our own community to our website. Our site serves as a reference for the day to day running of our school and the celebration of the many special events we enjoy. More importantly though, our site provides you a snapshot of who we are and what we believe.
For prospective parents, I invite you to consider St. Patrick's as the perfect school for your child. You are welcome to visit or call for further information.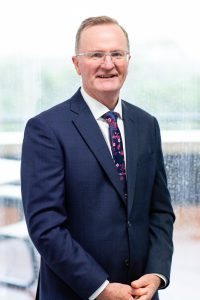 Todd Vane-Tempest
Principal
Online Enrolment Enquiry Form